A Visual Explanation of the 17 Prophecies Chart - DVD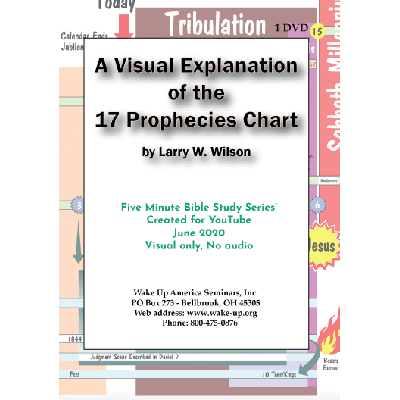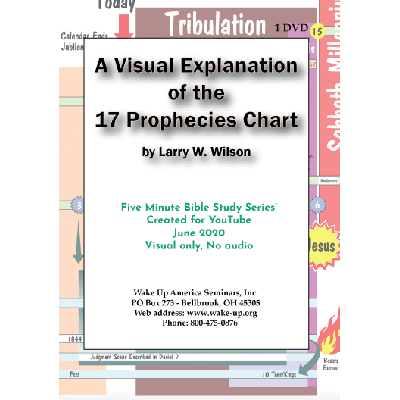 A one-time price of
$5.00
will be added to your order.
This DVD includes 10 segments of short teaching videos explaining the 17 prophecies chart (LINK). A copy of the chart will be included with each DVD. In these videos, you will find answers to these valid questions:
How do the 17 prophecies in Daniel and Revelation align?
What are the four rules of interpretation and how are they applied?
Is it important to understand God's plan for the end of the world?
What is the wrath of God?
What is an apocalyptic prophecy?
What are prophetic time periods?
What are the different types of prophecy?
What is the Jubilee Calendar?
Who are the two witnesses?
Who are the 144,000?
Single DVD: $5.00 each
5 or More: $2.00 each